If you're looking to fish on your vacation and want to fish off the many Myrtle Beach fishing piers, check out the options below. Get information on what you can catch from the pier, prices and more!
Area Fishing Piers
Pier Fishing Tips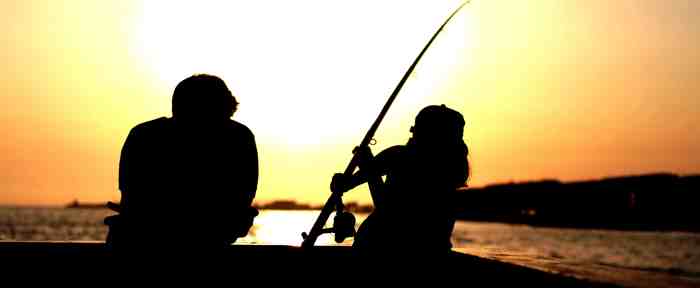 When visiting Myrtle Beach, SC, it's immediately clear that fishing is one of the premier things to do in the area. While there are a few different types of fishing that you can participate in at Myrtle Beach, such as surf fishing and deep sea fishing, pier fishing is one of the most enjoyable of these and is highly recommended for those that are relatively new to fishing. However, before you head out there, you are going to want to be as prepared as possible in order to ensure that your experience is an unforgettable one. As such, there are a myriad of pier fishing and bait tips that will serve you well when out on the pier and may help you to catch a variety of enticing species of fish. Here's a look at some of the most important pier fishing tips
Common Fish of Myrtle Beach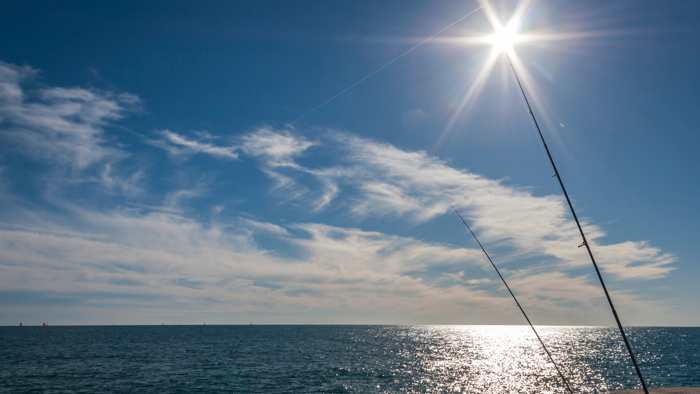 When fishing at Myrtle Beach, it can be useful to know what the most common species of fish are within the waters surrounding the piers, as this can give you the opportunity to better prepare yourself for catching the fish, maybe even improving your chances. While it may seem as though you would have a disadvantage when fishing from a pier in comparison to anglers on a boat, there are a surprising amount of fish species that you will have access to when on a pier.
For those of you that might be inexperienced at fishing, you should first attempt to haul in some of the more common fish in the area. In this regard, the 2 species of fish that are most likely to be caught when fishing from a pier are that of spot croaker fish and whiting fish, both of which are rather tasty if your catch is large enough to properly cook.
While the previous 2 species are the most prevalent within the waters of Myrtle Beach, there are others that can be spotted with some frequency. Though a bit more difficult to reel in, you may also run across flounder, Spanish Mackerel and even Bluefish, the latter of which can be very feisty once attached to your hook. Each of these fish have specific types of bait that will serve you well in catching them, which will be discussed in further detail later on.
If you happen to be an expert fishermen or would simply like to test your skills on catching some trickier species, you can try your hand at fishing for King Mackerel, Tarpon or Cobia. While harder to catch than the others, due primarily to their relative scarcity in relation to flounder or whitefish, they are considered to be some of the finest catches that you can reel in from a Myrtle Beach pier. If you are thinking of aiming specifically for one of these species, it's important to have a lot of patience, as you should never give up straight away if nothing is biting at your lure. These fish will bide their time before tugging at the bait, which means that you must do so as well.
Basic Pier Fishing Tips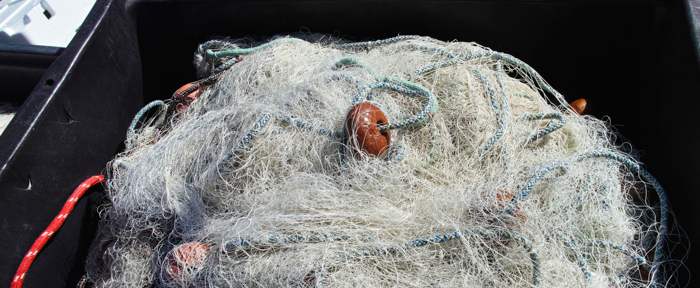 Catching fish from a pier isn't an exceedingly difficult task to undertake, but there are a large number of tips that can swing things in your favor and possibly help your fishing trip to be more successful overall. Some of the following tips will be easier to utilize than others, which is why they are divided into basic and advanced tips. The first tip to fishing is to always use the correct bait for each specific species of fish and the necessary fishing gear based on the current weather conditions. If you follow this 1 tip, you will automatically be much more prepared for a day on the pier than you otherwise would have been. While you may think that fishing is as easy as simply taking your rod and some common tackle and simply hoisting it in the water, this tactic will never work.
It's recommended that you pick up local tide charts in Myrtle Beach while planning your fishing excursion. Understanding when the low and high tides will hit can help greatly in giving you more opportunities to catch fish. This will aid you in knowing when the fish might be feeding, which gives you a greater chance of catching them. When fishing on a pier, the high tide gives you the best shot at hauling in a fish or 2, although a low tide can work well if the water is particularly shallow around the pier.
While it may seem tempting to do so, it's not necessary to cast your bait out too far into the ocean, as many fish should be swimming right around the pier. All it takes is to simply drop your line off the side of the pier and you should have fish nipping at the lure in no time. This tip will be exceedingly beneficial during days in which there isn't a cloud in the sky, as the glaring sun often causes many fish that swim near the surface to seek shade under and around the piers, making it the perfect opportunity to strike.
It's also prudent to closely watch any birds or seagulls that are flying nearby the pier. If you spot any, it means that fish are likely to be close by. When you're fishing, try to identify whether any of the surrounding water is a bit murkier and dirtier than the rest of the area, as this can be a good indicator that a few fish may be swimming near the surface. Make sure to be as quiet as possible while fishing from the pier, as sounds can be picked up by the fish underwater and may send them scurrying away before you even have the opportunity of snagging one.
Advanced Pier Fishing Tips

When you're fishing on a pier, there are a number of advanced fishing tips that you can take into consideration and start to employ over time. These tips aren't exactly difficult to utilize, as many of them simply take a lot of patience and hard work to properly use to your advantage. First, though it takes some practice to do so correctly, try positioning your rod and line in such a way that the bait drifts with the tide. This allows for a seemingly more natural movement of the bait, which could explain why it helps to catch fish more readily.
One of the absolute best pier fishing tips that you should add to your list of techniques is that of scouting the area surrounding the pier before casting your line. When doing so, you are going to want to do your best to spot any reefs, rocks or other structures under the water. Smaller fish will gather under these structures, which will, in-turn, attract the larger fish when they come to feed, helping to afford you a greater variety of species to fish for. To help with this, it's recommended that you buy some polarized sunglasses before heading out to the pier, as they will allow you to see through the water more easily. If you do not have access to these types of sunglasses, try using this tip during a calm day, as more turbulent weather could make the water murkier and more difficult to see under.
Another neat trick that might prove useful when fishing is to search along the pier for a nearby seawall. Seawalls are locations where a wall has been built up underwater to protect the water from seeping onto the shoreline. These seawalls are typically situated around and under nearby piers. If you find one of these or something similar, all you need to do is simply drop your lure down into the water below until it reaches the bottom of the seawall, possibly making a bobbing motion to attract the attention of the nearby fish. Many species of fish can be found in abundance within these areas.
Tips on the Correct Bait and Tackle to Use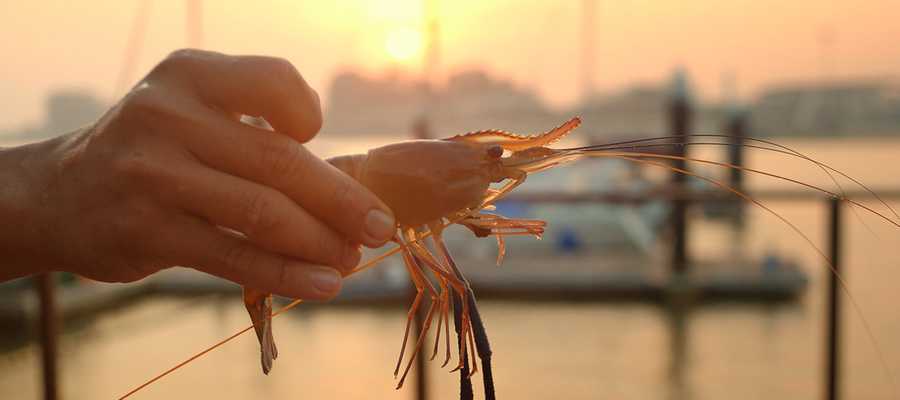 In regards to all of the previously mentioned tips and techniques, none of it will do you any good if you don't have the right tackle or bait to attract these fish to your lure. In general, it's essential that you make sure the bait you choose is of the saltwater variety. No matter what type of fish you're aiming to catch, any nearby tackle shops will have fishing pros on hand to help you decide exactly what type of bait is good for each fish.
First, you need to ensure that your tackle and other equipment is high quality and not old and weathered. Nothing is more annoying than hooking a fish only to have your line break when you're reeling it in. This can all be avoided by maintaining your tackle regularly. As for the bait you are going to want to use, it's best to use live bait if it's available to you. However, this will end up costing you more than artificial bait. The most useful live bait is likely shrimp, closely followed by sand fleas, as a majority of fish in the waters of Myrtle Beach feed on shrimp. Just make sure that the shrimp is as fresh as possible.
Understanding how much weight to use for your bait is also a necessary component to pier fishing. If you're simply dragging your bait along the surface of the water, then it's best to use lighter bait that won't have any trouble bobbing along the surface. However, if you are looking to fish for the "bottom fish", which are located at the ground level of the ocean, it's essential that you use heavier bait in order to keep the bait from being pulled away by the heavier tides that exist at the lower portions of the sea. Some of the best fish, such as the croaker and whiting species, swim primarily at the bottom of the ocean.
You may also find that fishing for your own live bait is the more preferable alternative. Since bait fish are exceedingly small, it's recommended that you use a sabiki rig to give yourself a better chance of hooking these fish. A sabiki rig basically consists of a few small hooks placed together. The most common bait fish that you may come across include sardines and pilchard, both of which can be used to great effect as live bait.